ABOUT THE OPEN WATER SWIMMING COMMUNITY
We are a newly formed community swimming group and are continuing to grow. We are a peer support group, here for each other. We are not therapists or counsellors, our purpose is to share the love of open water swimming in a safe, enjoyable, and welcoming environment.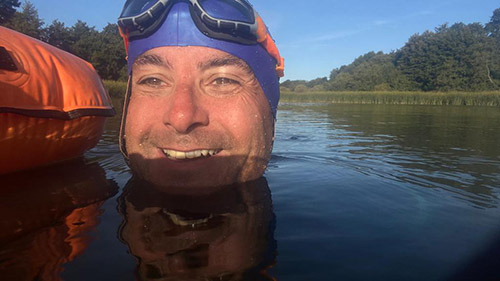 JONATHAN SELF – OPEN WATER WELLBEING COACH
I first started swimming at the age of 4 and joined Bishops Stortford Swimming Club at the age of 8, swimming competitively until my early teens. I live in Stansted, Essex and I started open water swimming in August 2020. My vision is to support our local community to ensure all our swimmers feel safe, meet new people and enjoy the physical & mental health benefits from open water swimming.
I am a:
Swimming Teacher Association (STA) open water coach
Royal Life Saving Society (RSSL) open water lifeguard
Mental Health First Aider & Instructor (MHFA)
To get involved call Jonathan on 07729 992287