GROWING FRUIT & VEG FOR OUR COMMUNITY
The Veg Shed is a new community-based activity group for men. We are part of Let's Talk, Stansted! the Stansted Mental Health Initiative, and a member of the Essex Shed Network and the UK's Men's Shed Association. Our aim is to provide a fun, active and safe space for men of all ages to meet, work together and support each other.
Everyone is welcome to join and membership is free. You can come alone or with friends or family. You don't need any experience of growing produce, or any special tools. Just an interest in getting outdoors, learning new skills and helping us support our community.
The Veg Shed is about good mental health. It's an opportunity for friendship, social engagement and skill sharing in a safe and enjoyable environment.
COME ALONG AND FIND OUT MORE ANY SUNDAY BETWEEN 10AM and 1PM
NORMAL MEETING TIME: Every Sunday 10AM to 1PM

LOCATION: The Veg Shed Plot, Elms Farm Allotments, just off Church Road, Stansted CM24 8PZ

GETTING THERE: The allotments are just off Church Road along the path leading towards St Mary the Virgin Church and Arthur Findlay College. The posts at the entrance to the path read 'MANOR HOUSE' and the allotments are about 30m along on the left. PLEASE NOTE THERE IS NO PUBLIC PARKING at the allotments site so please walk or cycle there if you can. The nearest place to park is the car park by Mountfitchet Castle off Lower Street.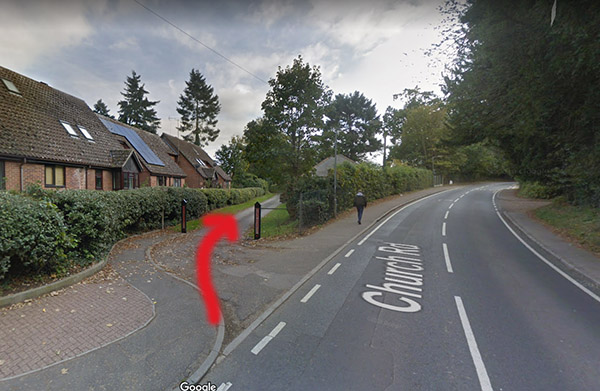 PREPARATION: Please come dressed for gardening, ideally with wellingtons or stout boots and waterproofs if it looks like rain. There's no need to bring tools but you may be able to bring your own tools once you've become part of the group.
REGISTRATION: We would prefer if you registered here to let us know you plan to take part, but anyone can turn up and register on the plot. Registration of basic details is necessary for insurance purposes, but we treat all information in the strictest confidence. YOU WILL ONLY NEED TO REGISTER ONCE.
If you have an questions please feel free to email us: contact@stanstedmentalhealth.org or call Richard on 07794 268208.
Online registration is optional, but it helps us to know if you plan to come along. YOU ONLY NEED TO REGISTER ONCE.
We urgently need materials and supplies to launch our shed. If you are a manufacturer, supplier or retailer and would like to donate to our project, we'll happily promote your business. Or if you simply have old tools and materials you no longer need, please get in touch – 07794 268208
We need gardening tools and materials, a wooden shed, clean soil and compost, building materials such as sleepers, a polytunnel, garden canes and general gardening supplies. We'll also be needing annual supplies of seeds and plug plants. We'd be happy to collect / transport supplies of soil or manure on a regular basis. Thank you.